Boecker® is focused on route-based services, predominantly in pest control, germ control, food safety, hygiene and premium scenting as well as a range of other smaller specialist services including landscaping.
We service hundreds of customers monthly from the largest multinational pharmaceutical, industrial and food production companies to local shops, restaurants and homes. With high levels of customer service and retention rates we continue to build our portfolio.
Professional Pest Control For Homes and Businesses
With industry-leading pest control methods and technology, pests don't stand a chance against Boecker®. Our pest control professionals will identify conditions conducive to pests, treat pest infestations and put in preventative pest control measures.
Boecker® Pest Control Process
Be it termites, cockroaches, rodents or something even Google can't identify, we have your residential or commercial premises covered.
Boecker® offers a range of germ control solutions which limit and interrupt the spread of drug-resistant infections through comprehensive infection control products and services.
The Infection Control Plan™
The Infection Control Plan™ (ICP™) is an on-site service designed by Boecker® to safely and effectively eliminate all microorganisms through well-defined disinfecting treatments and provide a healthier environment for working and living.
Vortex™ AC Ducts Cleaning & Disinfecting
Boecker® offers Vortex™, a unique service that aims to provide a healthier indoor environment and improved air flow efficiency through HVAC system cleaning and sanitising performed by field professionals.
Boecker® is bringing you a whole new level of hygienic solutions for your vehicle. SaniCar™ service guarantees the elimination of all germs that multiply inside your car and lurk on almost every surface we touch and in the air we breathe.
The SafeChildCare™ Certification
The Safe ChildCare™ certification is a year-round control program for child care facilities like pre-schools, kindergartens, daycares and nurseries that aims to guarantee peace of mind for both parents and business owners from any public health hazard.
Our professionals can handle your mould problem and limit the damage it can cause to your property and health with proper identification of the root cause and the right treatments.
Hear from trusted clients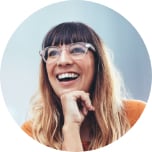 Maria Sanchez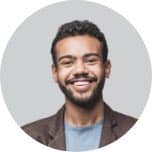 Alex Fernandez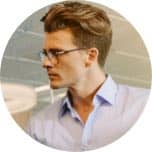 Tom Sanchez
"I think Hub is the best theme I ever seen this year. Amazing design, easy to customize and a design quality superlative account on its cloud platform for the optimized performance"
"I think Hub is the best theme I ever seen this year. Amazing design, easy to customize and a design quality superlative account on its cloud platform for the optimized performance"
"I think Hub is the best theme I ever seen this year. Amazing design, easy to customize and a design quality superlative account on its cloud platform for the optimized performance"